CNC milled parts from Hamburg
Alstertaler schrauben is also at your side as a powerful partner in the field of milling technology. This sub-area of machining technology in particular offers us a variety of options to respond to your wishes as a customer.
We use our experience and expertise to produce high-quality drawing parts, for example. Using powerful CNC technology, we mill products for customers from a wide variety of industries: This includes not "only" precision parts for use in mechanical engineering, automobile and shipbuilding, but also CNC milled parts for wind technology, aviation, medical technology and many more.
Thanks to the latest milling technology, a very good result is guaranteed.

CNC milled parts – our machining technology at a glance
CNC milled parts / precision parts for a wide range of industries
CNC milled parts made from all materials, e.g. B. brass, steel,
Stainless steel as well as aluminum, copper, titanium, Inconel, Hastelloy and tantalum
in quantities exactly as required, possible from one piece onwards
Of course, you also benefit from the advantages of precision parts manufactured using
milling technology that alstertaler schrauben can offer you by concluding framework orders:
First-class machining technology with a significant price advantage
Price stability, no unnecessary binding of your capacities
Just-in-time delivery of your milled parts
Minimum delivery time for precision parts and accessories, also so-called "quick shots"
are possible, we are the "fire department" for milled parts, turned parts and special parts of
all kinds.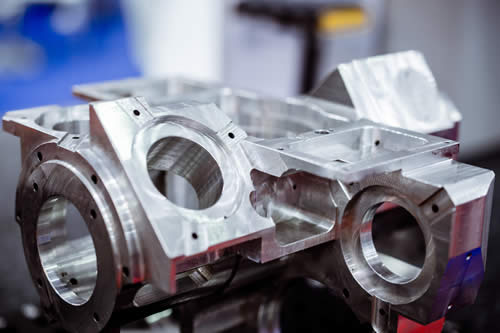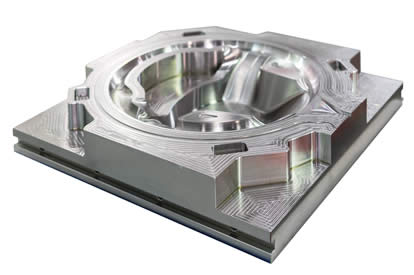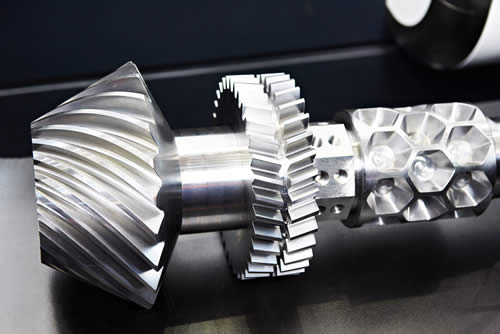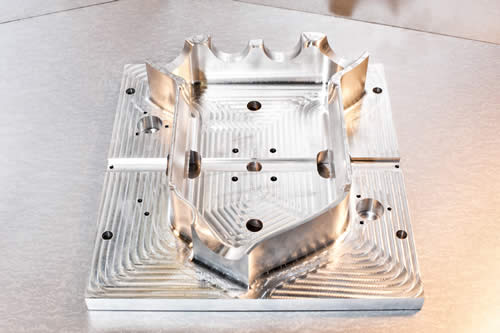 Which materials can be processed into CNC milled parts?
CNC milled parts in all designs – that's what alstertaler schrauben & precisionsteile gmbh from Hamburg stands for. In addition to the variety of variants in terms of designs and intended uses, this also means that we can process all conceivable materials into CNC milled parts – including titanium, Inconel, Hastelloy and tantalum – e.g.:
Milled parts made of Hastelloy B and tantalum
Many of our customers require CNC milled parts that are highly resistant to aggressive chemical influences. Hastelloy B, among others, is predestined for this. Hastelloy B has a molybdenum content of up to thirty percent and is also insensitive to so-called reducing media, meaning it can also be exposed to hydrochloric acid across the entire concentration and temperature range. Tantalum, on the other hand, is ideal for use in capacitor construction and, due to its ductility, in medical technology.
Tantalum literally gets under the skin because it is non-toxic and does not react with body fluids, which is why it is often used for intramedullary nailing and other areas of implantology. We would be happy to advise you on these and all other materials and determine the perfect material for your order. And even though we have earned an excellent reputation in these and other industries, we do not rest on our laurels: our service is just as limitless, and we are always open to challenges.
The three "Ws" for perfect CNC milled parts:
What, when, what amount?
We have a comprehensive range of CNC milled parts – whatever you need, for example customer-specific special parts according to drawings, we produce for you on the most modern CNC machines. Secondly, alstertaler schrauben & precisionsteile gmbh from Hamburg offers you real just-in-time delivery of the CNC milled parts you have ordered, so that you do not have to waste any storage capacity on them if the goods are fully available. And, what is particularly important for many of our customers: We work on quantities independently and explicitly based on needs.
By the way: We have also made a name for ourselves as a "fire department" in bottlenecks and other problem situations.
CNC milled parts as a single or large order
Due to our extensive experience and technical capacities, we have the opportunity to handle a wide variety of order volumes – for maximum flexibility. To be specific: Even if you only need one component or a few components, we are the strong partner at your side – as well as for long-term large and framework orders. Simply inquire about your individual needs directly using our contact form and select one of the provided subject lines for optimal internal assignment. Of course, you can also contact a specific contact person at alstertaler schrauben to discuss your concerns. Whichever communication method you choose – we are looking forward to your inquiry!
Quality and flexibility – for every industry, at any time
CNC milled parts for the classic application areas of mechanical engineering, automobile construction and shipbuilding are complemented by products for the areas of wind technology, aviation and medical technology. All of these different industries place high and at the same time different requirements on components and their fastening elements, starting with the selection of materials through to the required quantities.
This is where alstertaler shows its strengths: With our specialist knowledge and powerful CNC milling technology, we can process a wide variety of materials, including Inconel and Hastelloy. In addition, an exceptionally high level of flexibility is a central point of our business philosophy. For you this means: We produce and deliver exactly as required, and even if it is very urgent, we can still "save" many situations thanks to minimal delivery times.
Let's find out together what alstertaler schrauben can do for you!
Your personal offer
Do you need a personal offer? You can send us a message right here. Also attach the appropriate technical drawing to your message. So we can put together the right offer for you.