High-quality bent parts made to measure
Exact, application-specific product variety
CNC bent parts made to measure
In addition to standard parts, alstertaler Schrauben & Präzisionsteile GmbH is also at your side in the field of drawing and bent parts with a large and precisely application-specific product variety as well as a wide range of services.
As a strong partner, we produce high-quality hose clamps, snap rings, pipe clamps and other drawing parts for our customers using powerful CNC technology: tailor-made and precisely tailored to your individual application. We provide you with a wide range of CNC bent parts for use in metal construction, shipbuilding and marine technology, in the automotive, mechanical and plant engineering sectors and for a variety of other industries – we can certainly also provide you with the right product for your application.
Choose your desired variant for hose clamps, snap rings – for example with shafts or holes – and other items from our range and convince yourself of the high alstertal quality – made in Hamburg.
Examples of CNC bent parts from our portfolio
Hose clamps made of steel, coated steel or stainless steel
Spring steel snap rings for shafts or bores
Pipe clamps / fixed clamps, etc. with sound insulation
Round steel bracket / tubular bracket
Cast iron brackets
All parts are manufactured by our qualified employees on modern machines.
The manufacturing process is continuously monitored and checked so that you always receive products of consistently high quality.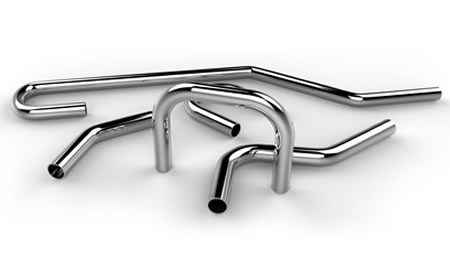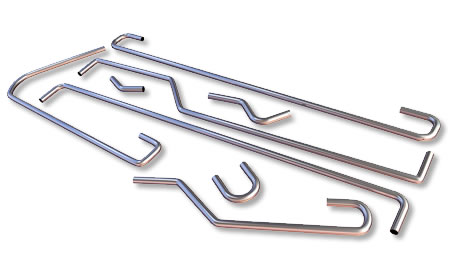 Top service for pipe clamps and bent parts
Cover your needs for bent parts and pipe clamps, snap rings and other items from alstertaler. We would also be happy to offer you very attractive conditions by agreeing framework orders, which will relieve you of both financial and capacity burdens through our warehousing offering – which also includes effective demand management with precise delivery.
Of course, if you wish, you can also take advantage of our assembly services, for example for hose clamps, which we can usually offer particularly inexpensively due to our own device construction.
Your personal offer
Do you need a personal offer? You can send us a message right here. Also attach the appropriate technical drawing to your message. So we can put together the right offer for you.