Machining technology
screws for every purpose
Machining technology: screws for every purpose
Besides cold and hot forming, machining technology is the most important type of production for screws. Machining production represents the classic form of manufacturing screws, bolts and other composite elements. As an established specialist company, alstertaler GmbH offers the metal-cutting forming of screws as well as other turned parts – individually and at favourable conditions.
How does the machining technology for screws work?
For the machining of screws and other fasteners, a blank in wire-form is shaped by turning or milling using CNC machining. Depending on the demands on the final product, production can be time-consuming. Compared to cold or hot forming, a greater loss of material due to metal removal occurs.
As the machining process affects the metal's fibre orientation, the final product is usually less robust than products made by using other forming processes. This characteristic may be of less importance when manufacturing special screws in order to achieve a highly specific desired product. We are happy to talk you through the advantages and disadvantages of the machining technology for screws.
The machining of screws is not an isolated production area. Even in cold and hot forming, final machining processes are implemented, for example for rolling or cutting threads.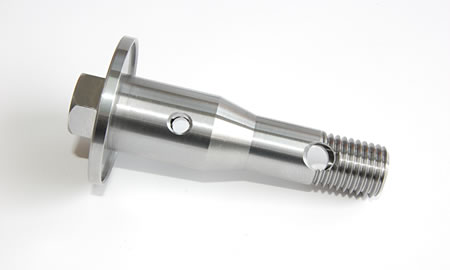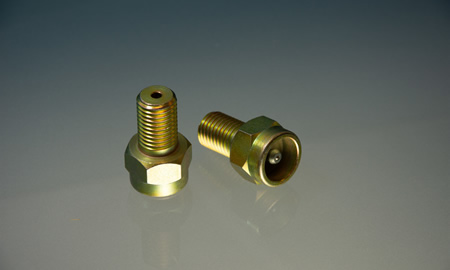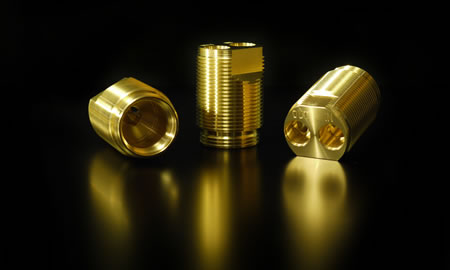 What are the alternatives to machining technology for screws?
alstertaler is a versatile partner who offers multiple ways of production. When using hot or cold forming, you benefit from the stability of the finished screws – special requests can also be implemented effortlessly and without high costs.
When choosing the right production process, the required quantity and the expected quality including dimensional tolerances are the determining factors. Please feel free to contact our highly skilled experts, who will inform you about the advantages of the individual processes. This is especially interesting for long-established companies that traditionally rely on the machining of their screws and are looking for price-conscious alternatives.
Why use metal-cutting forming for screws?
Machined parts can be produced in very small tolerance ranges. Our modern CNC-controlled automatic machines can easily produce quantities of more than one hundred thousand parts. Machining technology for screws is the right choice when there are special requirements for the final product and its field of application.
Your personal offer
Do you need a personal offer? You can send us a message right here. Also attach the appropriate technical drawing to your message. So we can put together the right offer for you.
alstertaler GmbH: your partner for individual composite parts
If you are interested in machining technology for screws to produce special solutions in either large or small quantities, we are the right partner for you. Contact us and let alstertaler GmbH provide you with an individual offer. If you send us a technical drawing with your inquiry, we can offer help in a precise and timely manner. Based on this drawing, we will determine whether the machining technology is the right process for your screws.