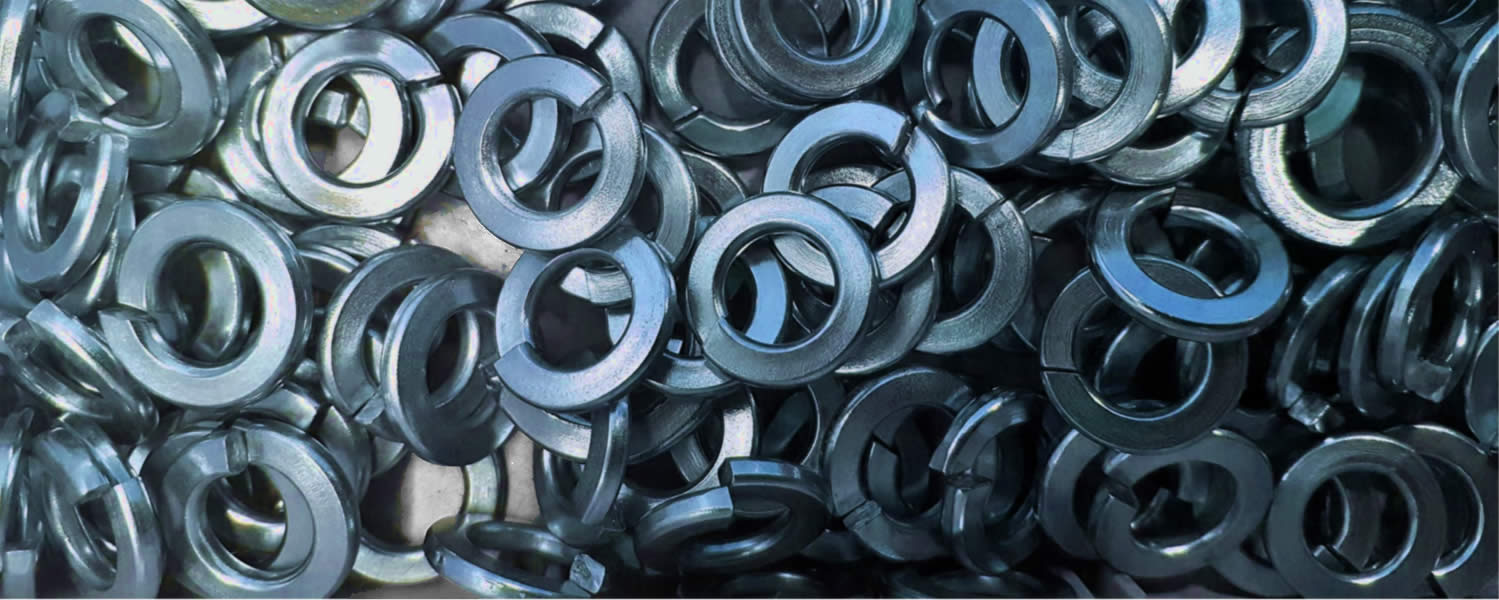 Spring washers & washers for different applications
High precision and first-class quality "Made in Germany"
Washers & spring washers
made of different materials
In our large range of stamped parts, we offer an extensive selection of various washers as well as a variety of spring washers for many different applications.
If you are looking for clamping, square, fitting or other washers, you have come to the right place at alstertaler.
In addition to high precision and first-class quality, we value an extensive range of available materials. With stamped parts made of steel, plastic, copper and many other materials, we meet the requirements of various areas of application, for example the automotive industry, mechanical engineering or air conditioning technology.
See for yourself and discover our diverse range of offerings!
Our range of spring washers & washers
Washers for metal & timber connections
Shim rings & retaining rings
Square washers, round washers
Support and conical spring washers
Toothed, rosette and serrated lock washers
Axle clamping rings
Spring washers for cylinder screws
High tension spring washers
Centering rings
What sets our portfolio apart?
In its extensive portfolio for stamped parts, alstertaler also offers various washers and rings made of various materials, for example steel or stainless steel, brass and also items made of copper, titanium, aluminum as well as Hastelloy, Inconel or tantalum.
Further information & details
Further details about the individual items from our product range can be found in our product catalogs, which we provide for you to download in practical PDF format.
In the documents we have clearly listed all available washers and spring washers as well as other products for you, sorted by type and material composition of the individual items.
This means you can also find special products, for example made of special materials, without much effort.
If you have any further questions, we would be happy to help you personally.
Based on our expertise, we offer you competent advice. Please contact us!
Your personal offer
Do you need a personal offer? You can send us a message right here. Also attach the appropriate technical drawing to your message. So we can put together the right offer for you.