Precision from alstertaler
High-quality CNC turned parts for a wide range of applications
CNC turned parts from Hamburg
The area of CNC turning is an important cornerstone of our activity. In our company's own turning shop in Hamburg, we produce high-quality CNC turned parts for a wide range of applications and from many different materials, such as: B. Precision turned parts on behalf of mechanical engineering and as a supplier to the automotive industry, ship and aircraft construction, medical or marine technology.
We produce all products exactly according to the customers' requirements. Optimum alignment with customer needs is ensured at all times thanks to the turned parts available from one piece and manufactured as required. Please feel free to contact us with your individual product requirements: The steel, stainless steel and brass turned parts as well as other products from our turning shop guarantee the well-known "alstertaler schrauben" quality.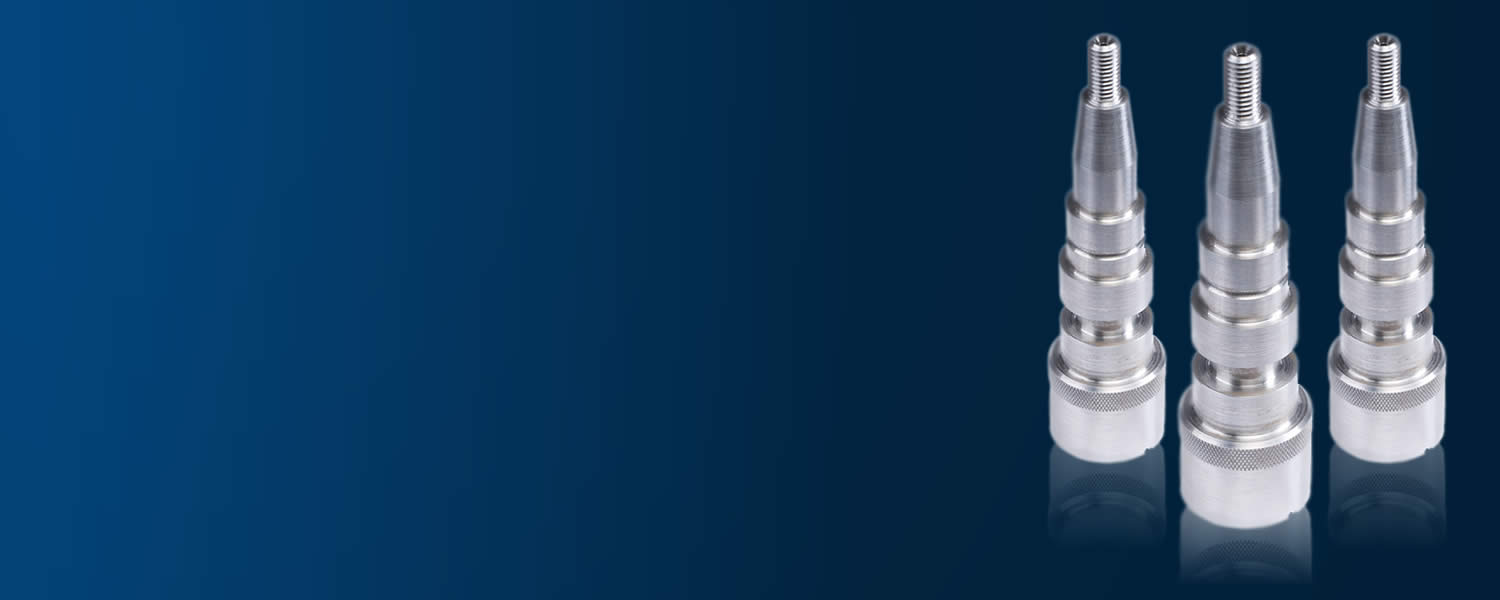 What advantages does our CNC turning shop in Hamburg have?
Brass turned parts etc. with a large price advantage thanks to framework agreements
Effective demand management for your required CNC turned parts
Your components reach their destination quickly; we offer true just-in-time delivery
This means no storage costs or unnecessary capacity commitment for you
CNC turned parts of the best quality, for a wide range of applications
Comprehensive selection of materials, including: Steel, stainless steel and brass turned parts as well
Parts made of copper, aluminum, titanium, tantalum, Inconel and Hastelloy
Company-owned turning shop with needs-specific batch production
Additional services such as assortment and assembly as desired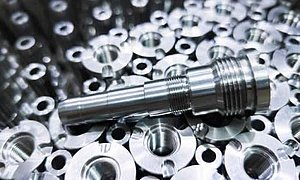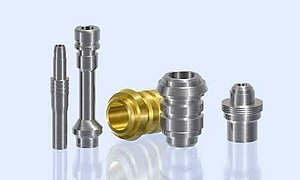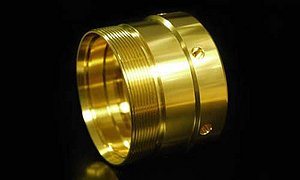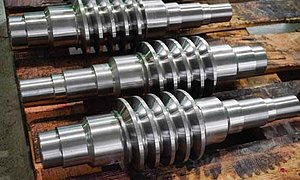 What are precision turned parts?
Precision turned parts are workpieces made of different materials (e.g. plastic, metal, non-ferrous metal or special materials). They are manufactured on a lathe. In contrast to milling, in this process the material to be processed is firmly clamped in the turning tool. The tool removes a chip from the workpiece via rotation – turning is therefore one of the metal-removing machining processes. While initially only rotationally symmetrical turned parts could be manufactured, complex and individual productions are also possible through the use of computer-controlled CNC lathes. This means you can carry out turning, milling and drilling work in one operation. Please send us a drawing of the desired parts. Based on the dimensions and tolerances you specify, we deliver the precision parts to you with a precise fit
Precise CNC turning for your use
At alstertaler schrauben you can have precise turned parts manufactured. As an experienced specialist company, we are available to support you with our expertise for various requirements. Because precision is often not achieved through specific dimensions that you can choose between, but rather through a precise adjustment to the respective situation. With our precision turned parts for various industries such as mechanical engineering and as a supplier to the automotive industry, you can rely on proven quality. You can obtain brass turned parts, CNC milled parts and other standardized or individual products from our CNC turning shop from us from a single source.
In what areas can we also support you?
In addition, we are the ideal partner for you when it comes to the production of brass turned parts, turned steel parts and other components as drawing parts and stamped parts. With our many years of expertise, we are happy to take on challenges in the field of CNC turning and deliver the required components from Hamburg to your construction site on time and on time… in Germany, Europe and worldwide.
Materials & CNC turned parts of your choice from Hamburg
High-quality CNC turned parts are a specialty of alstertaler schrauben & precisionsteile gmbh. Thanks to an excellently equipped turning shop with high-performance machinery, we produce, store and deliver standard parts and drawing parts for you in a wide variety of designs and materials. We can process a wide variety of materials to produce CNC turned parts – in addition to steel, stainless steel and aluminum, including Hastelloy, titanium, tantalum and Inconel.
Inconel – just one of the materials for CNC turned parts from our turning shop
Customers who need high-temperature-resistant CNC turned parts like to use the particularly corrosion-resistant nickel-based alloys of the Inconel type as a material.
Inconel is a trademark of the US Special Metals Corporation and is also known under the short form Inco and the alternative names Chronin, Haynes, Altemp, Nicrofer and Nickelvac. It consists primarily of nickel and chrome. When Inconel is heated, a resistant oxide layer is created that lasts over a wide temperature range and effectively protects the surface of the corresponding components. Here, CNC turned parts have significant advantages over their counterparts made of conventional steel or aluminum. Turned parts made of Inconel have proven themselves over a long time in a wide variety of high-temperature applications, including modern turbine, engine and engine construction or in energy production and the chemical industry.
We would be happy to provide you with more information about Inconel and other materials and work with you to design the perfect CNC turned parts. If you have any questions about your options and our range of services, we will be happy to help you and provide you with comprehensive advice. Contact us!
Your personal offer
Do you need a personal offer? You can send us a message right here. Also attach the appropriate technical drawing to your message. So we can put together the right offer for you.