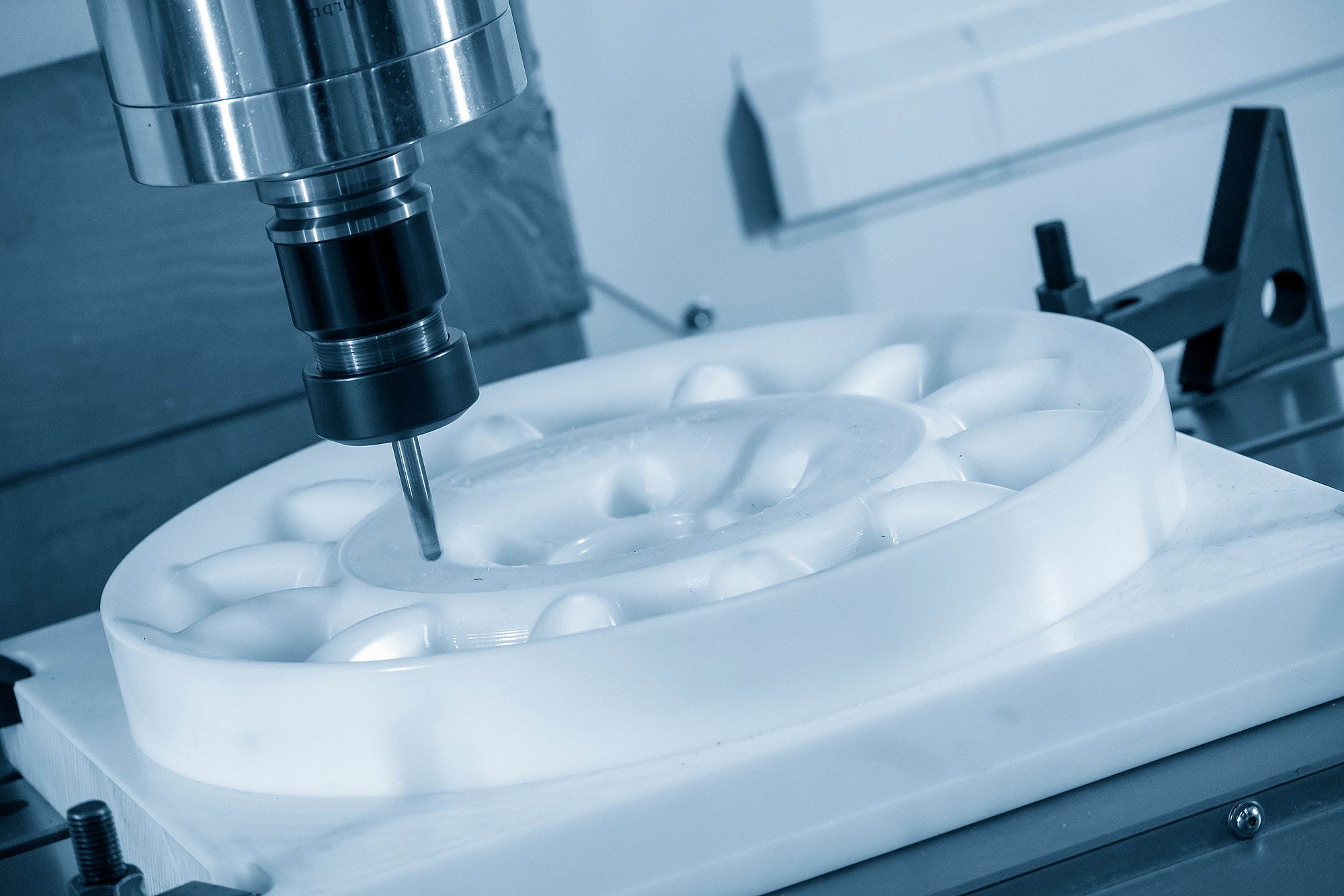 CNC – precision in detail
Always up to date with the latest technology
CNC production of turned and milled parts in Hamburg
Hanseatic reliability, always up to date with the latest technology: alstertaler schrauben und präzisionsteile GmbH is your Hamburg partner for precise and timely CNC production.
The abbreviation "CNC" stands for "Computerized Numerical Control" and describes the computer-controlled processing of turned or milled parts.
Using state-of-the-art machinery, we produce CNC turned parts and CNC milled parts that are used in a wide variety of industries and areas.
Typical areas of application include mechanical engineering, electrical engineering or the automotive industry.
How are CNC turned parts & CNC milled parts manufactured?
Our CNC turned and milled parts impress with their high dimensional accuracy. We manufacture products in different shapes and sizes. The parts to be manufactured are designed in advance using simulation software on the PC and the data is then transmitted to the turning or milling machine. The entire production is automated and monitored by sensors.
The advantage: recurring machining processes can be called up as often as required without any changeover or maintenance work, meaning that even large quantities or more complex products can be manufactured with consistent precision and quality. Due to the economical manufacturing process in combination with the high quality, CNC-manufactured components have now become important components in many products and are used wherever it rotates or moves.
CNC manufacturing: Large selection of materials for precision parts
There are hardly any limits to the range of materials available during production. For the various milled and turned parts, we at alstertaler schrauben use aluminum, stainless steel, brass and copper, as well as titanium, Hastelloy and Inconel. In general, we can use all conceivable materials for CNC production and can also reflect your personal wishes in the form of customer-specific drawing parts. On the respective subpages you will find further details about our extensive options in the area of CNC milled and turned parts!
Turning and milling – what are the differences?
The main difference between milling and turning is that in milling only the tool moves and the workpiece is firmly mounted. When turning, it's exactly the other way around: the workpiece rotates and the tool is screwed on. Modern CNC milling machines change the different milling tools automatically and within a very short time based on programming.
What are the advantages of CNC technology?
High precision and dimensionally accurate production
Consistently high quality even with large quantities
enormous flexibility
repeatable processing sequences
Wide range of possible applications for CNC components
Your personal offer
Do you need a personal offer? You can send us a message right here. Also attach the appropriate technical drawing to your message. So we can put together the right offer for you.