Laser parts
…highest precision for the highest demands
Laser parts manufacturer:
alstertaler schrauben offers competence and customer friendliness
When important properties of products are discussed, precision and therefore a first-class fit is the be-all and end-all. This precision can often be optimally achieved with laser cutting. As a laser parts manufacturer, alstertaler schrauben & prazisionsteile GmbH specializes in laser cuts that optimally meet the unique requirement profiles of their future users. This compact overview offers you the most important information about laser-supported production at alstertaler schrauben in Hamburg. If you have any questions, our specialists are of course available to help you personally.
Laser cutting: what are the advantages of this process?
If you value precision, laser cutting is perfect for you. The finely focused laser beam cuts precisely and is often superior to other cutting tools.
Laser processing is characterized by fine cuts. This is supported by modern CNC technology: the computer calculates the cut exactly according to the respective requirements.
The laser is precisely controlled and ensures cuts that optimally produce and shape the CNC laser parts. This means brilliant further processing with a high level of fit is possible, and the complaint rates for products created with the laser are pleasingly low. The material is processed gently, so that cost-effective production is also possible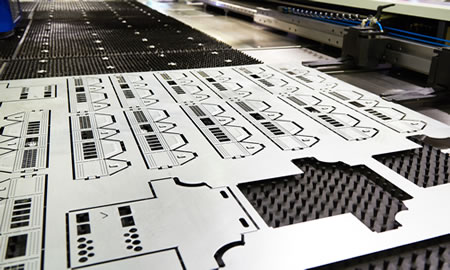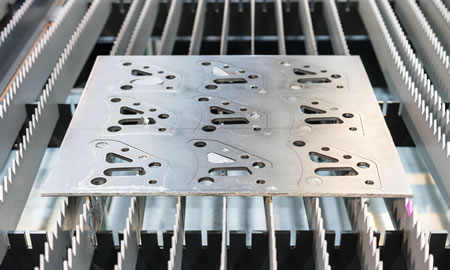 Who is the laser cutting process suitable for?
Whenever precision is of great importance, laser cutting is a valuable support. Particularly when components are manufactured that are to be integrated into a machine or other installation, the accuracy of fit is important for the value of the part.
For materials such as stainless steel, laser cutting offers real added value for optimized application performance, from which you can benefit sustainably. Even complex parts can be processed individually and therefore tailored to the needs of the CNC control.
Your personal offer
Do you need a personal offer? You can send us a message right here. Also attach the appropriate technical drawing to your message. So we can put together the right offer for you.